A Novel Engagement in St. Paul – Erin & Jimmy
Two things I absolutely love: engagement sessions and St. Paul parks. Specifically, I'm head over heels for Hidden Falls Regional Park, and by the end of this blog, you might be to. It's one thing to take a couple to a park and snap some photos. It's a whole other experience to let couples saturate that session with their personalities. Erin and Jimmy did a knockout job, don't you think?
They are the kind of couple you see in an outdoor lifestyle magazine. They love to camp, play volleyball, go to breweries, read, and hang out with friends and family. Apparently Jimmy has some pretty good dance moves, because they started dating after a night out dancing with friends. Jimmy proposed on a picnic date after a bike ride to the historic town of Stillwater. Erin is pretty proud of her engagement ring, which was remade from her grandmother's original engagement band. After a few years in Milwaukee after graduation, they are back in St. Paul, MN and planning an intimate wedding at the Elm Creek Park Reserve next September.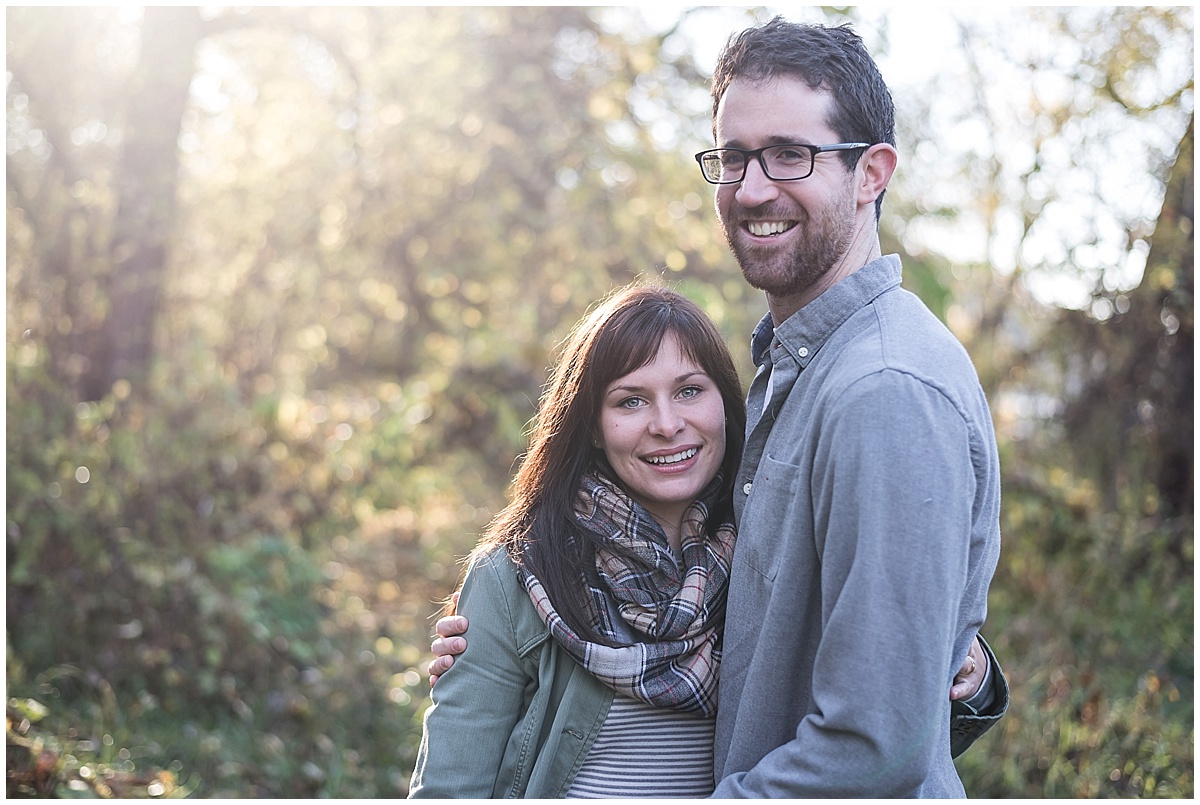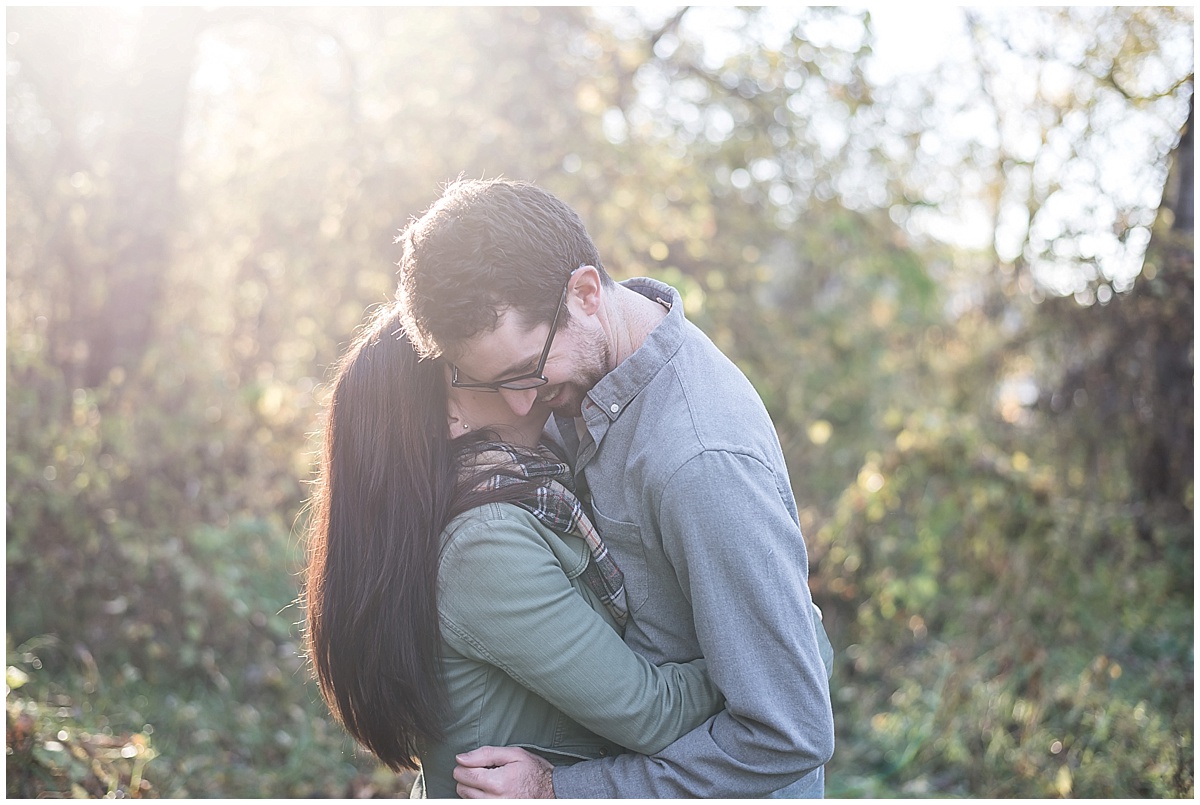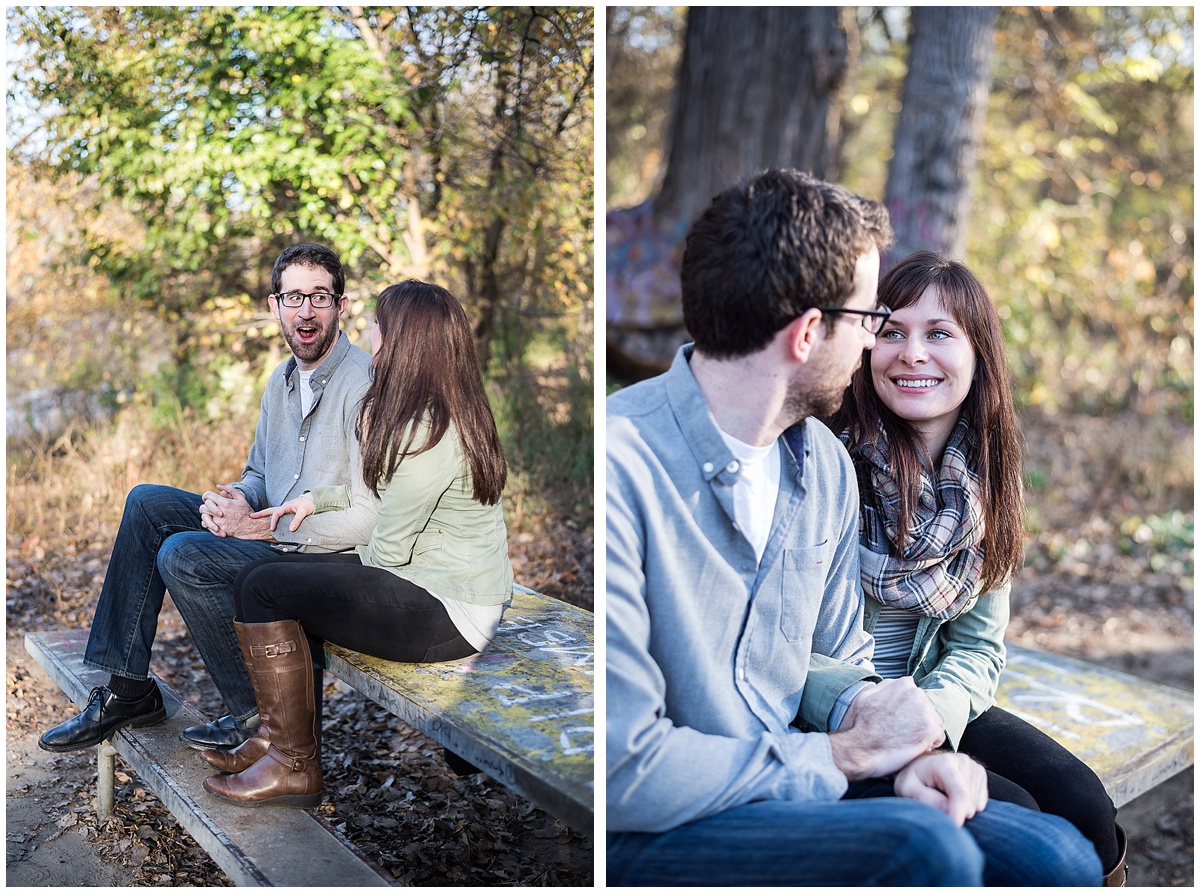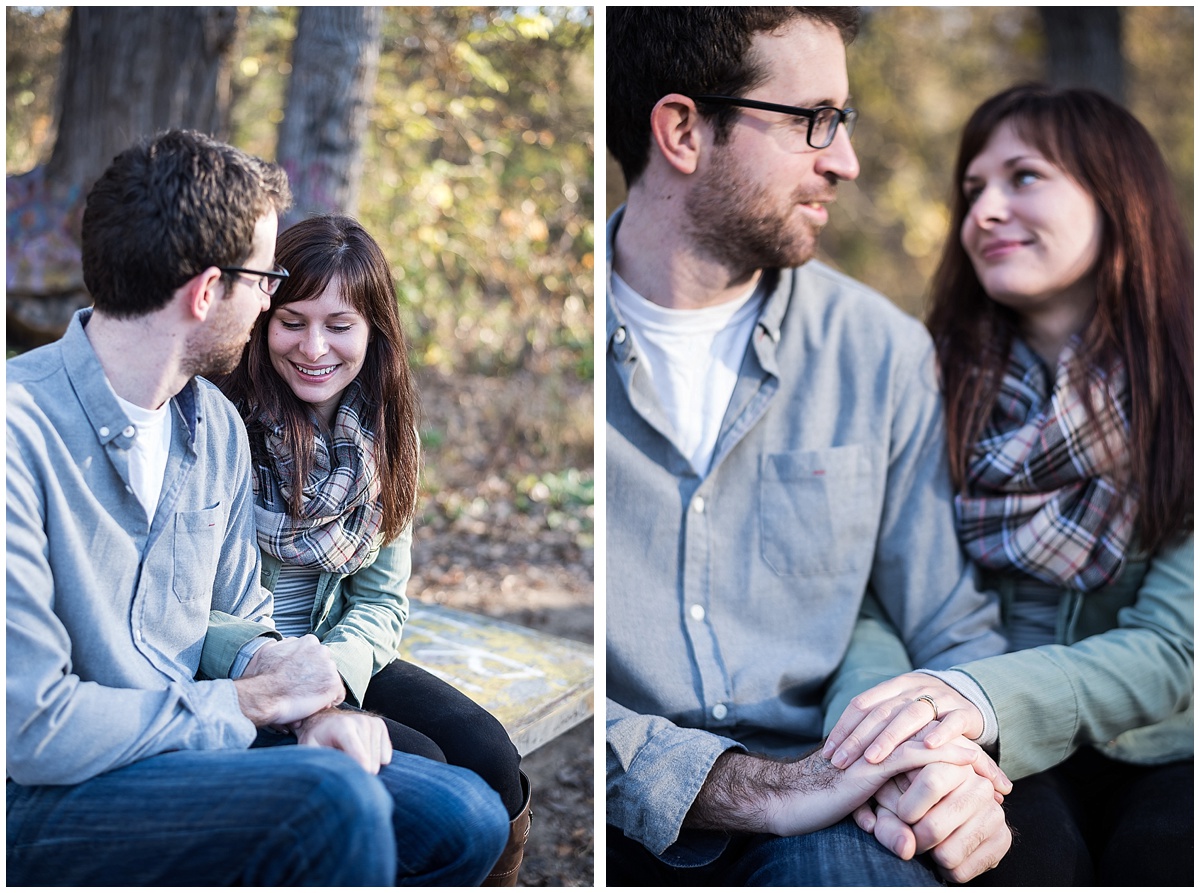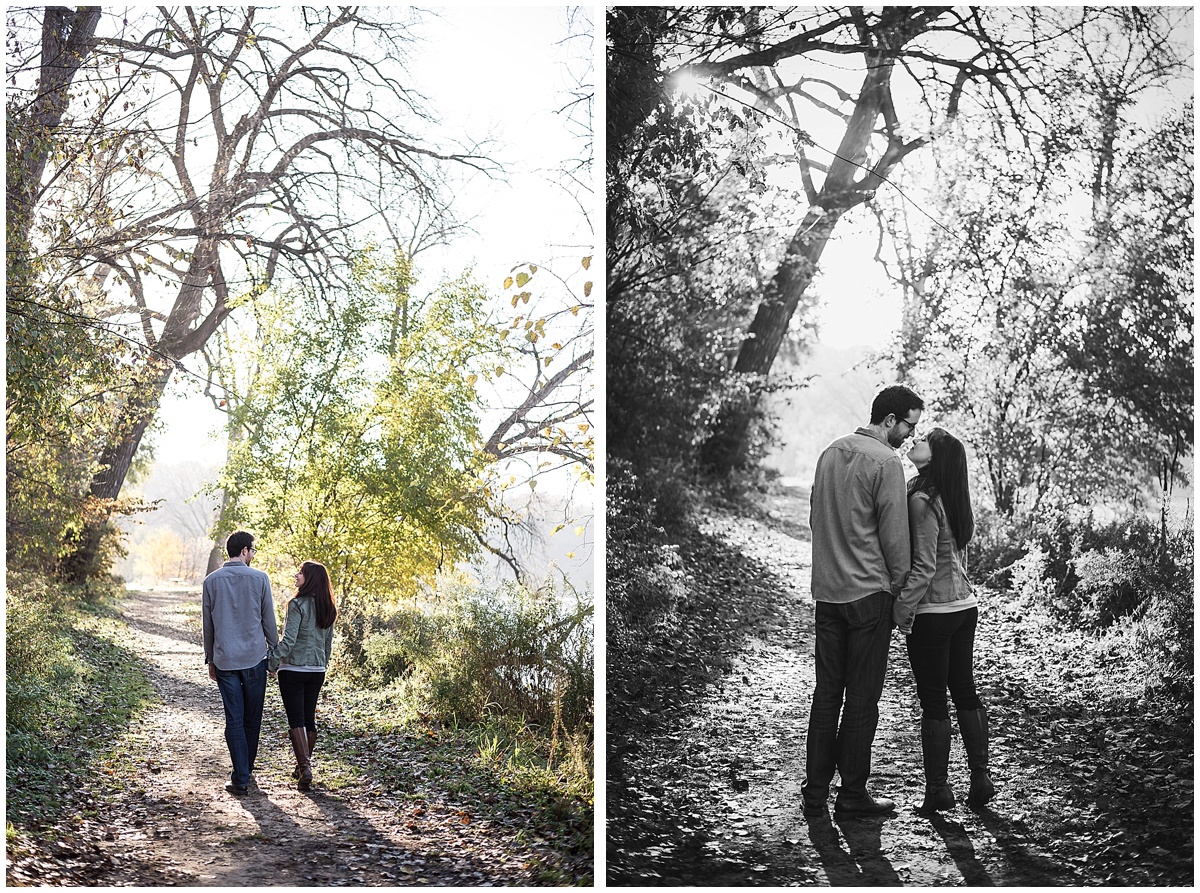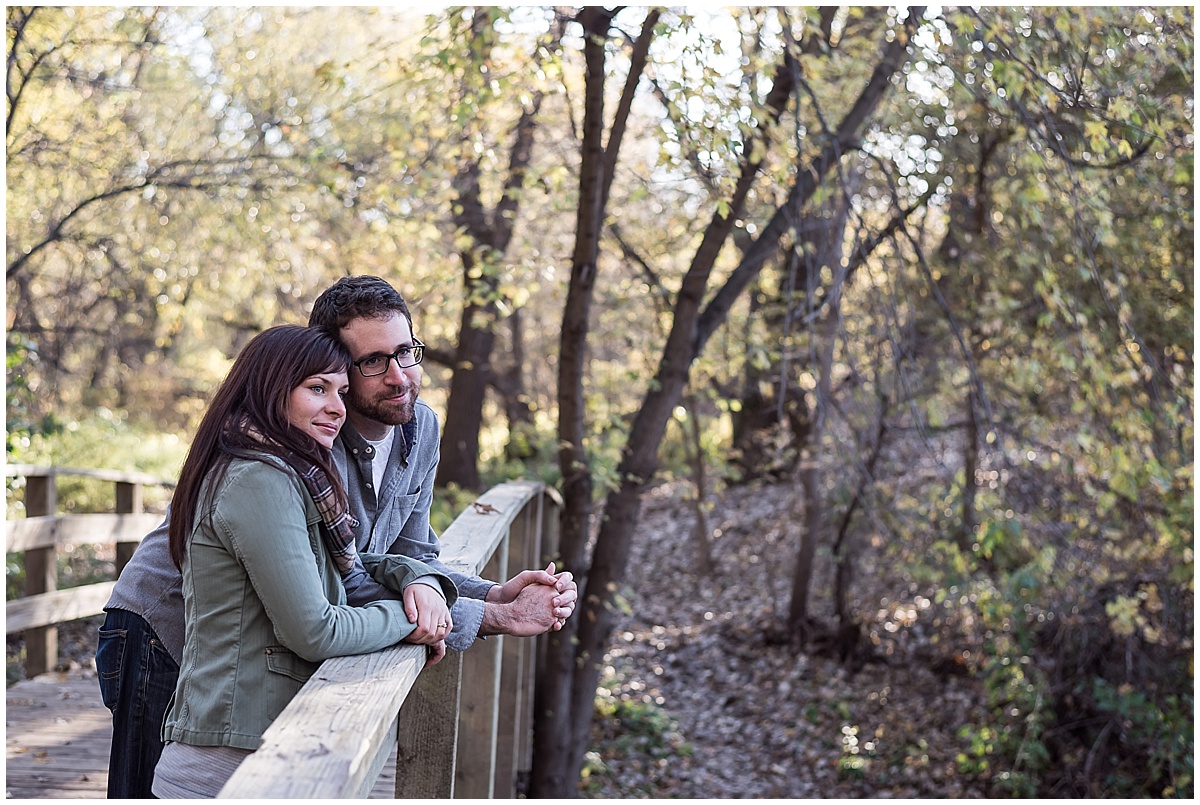 These guys are big reads, but their taste in books could not be more different. Opposites attract!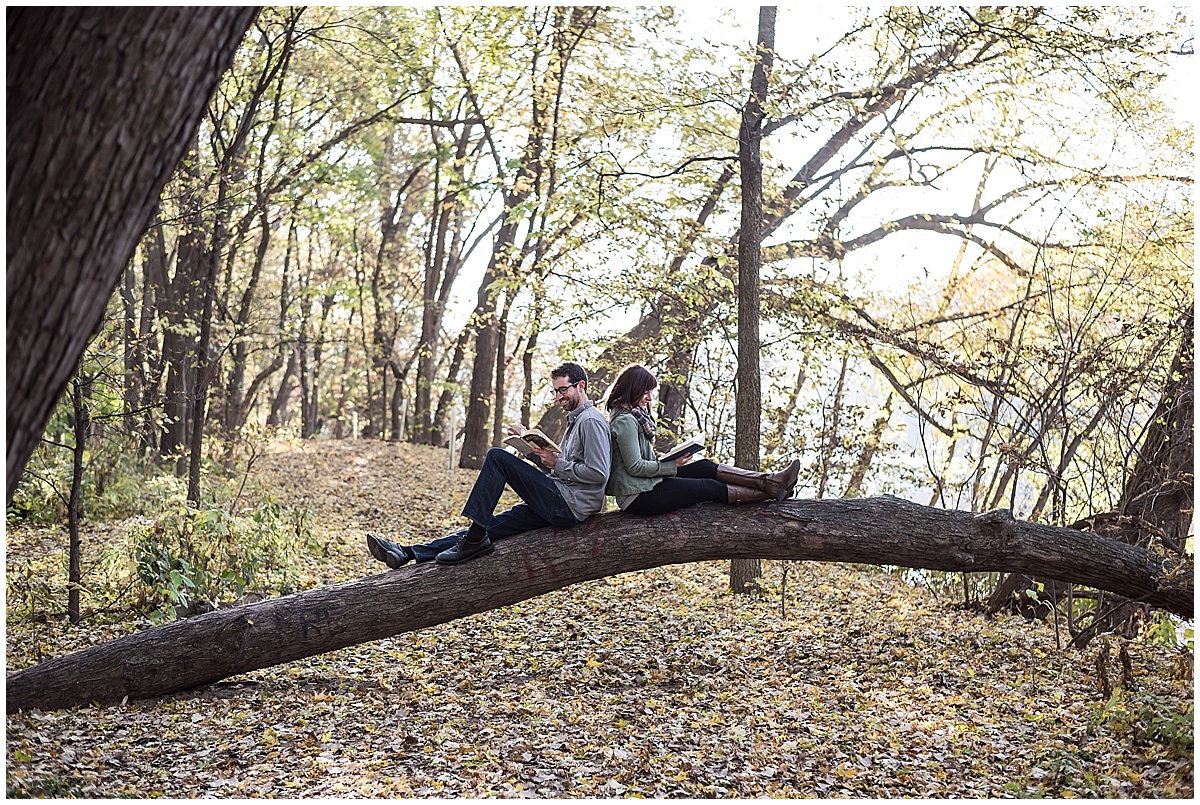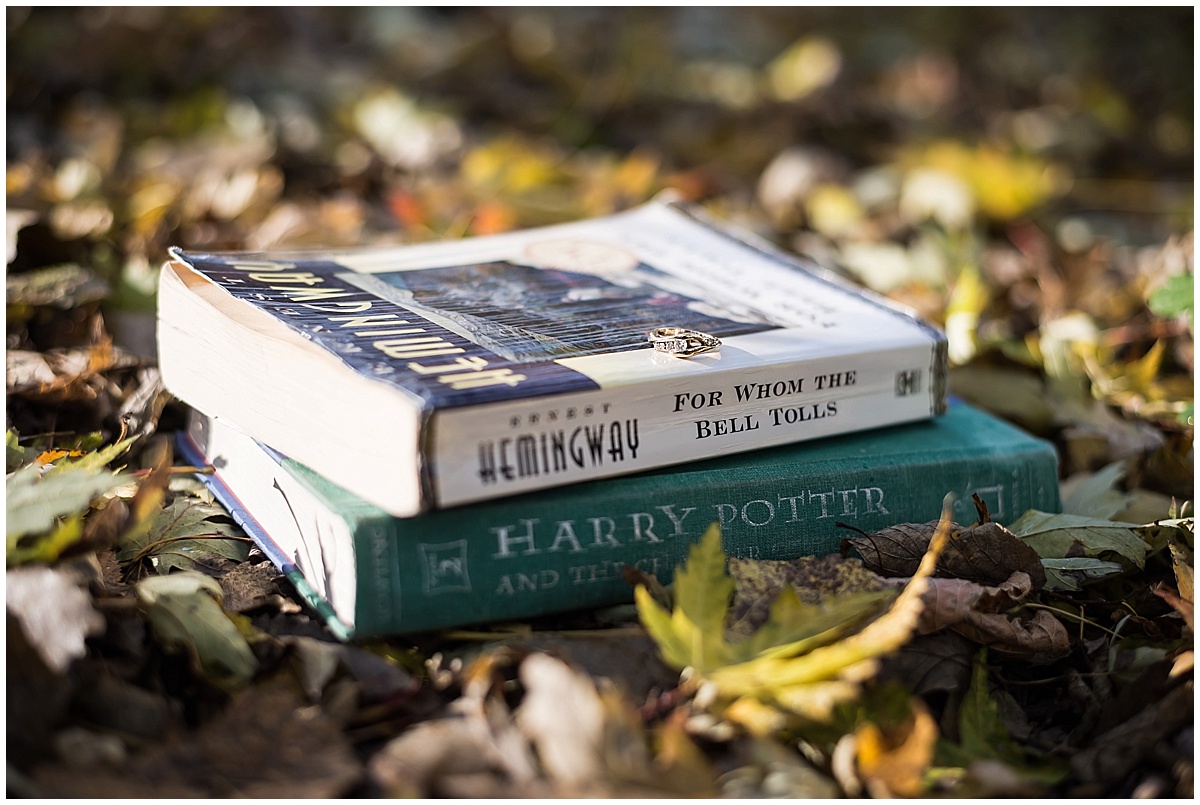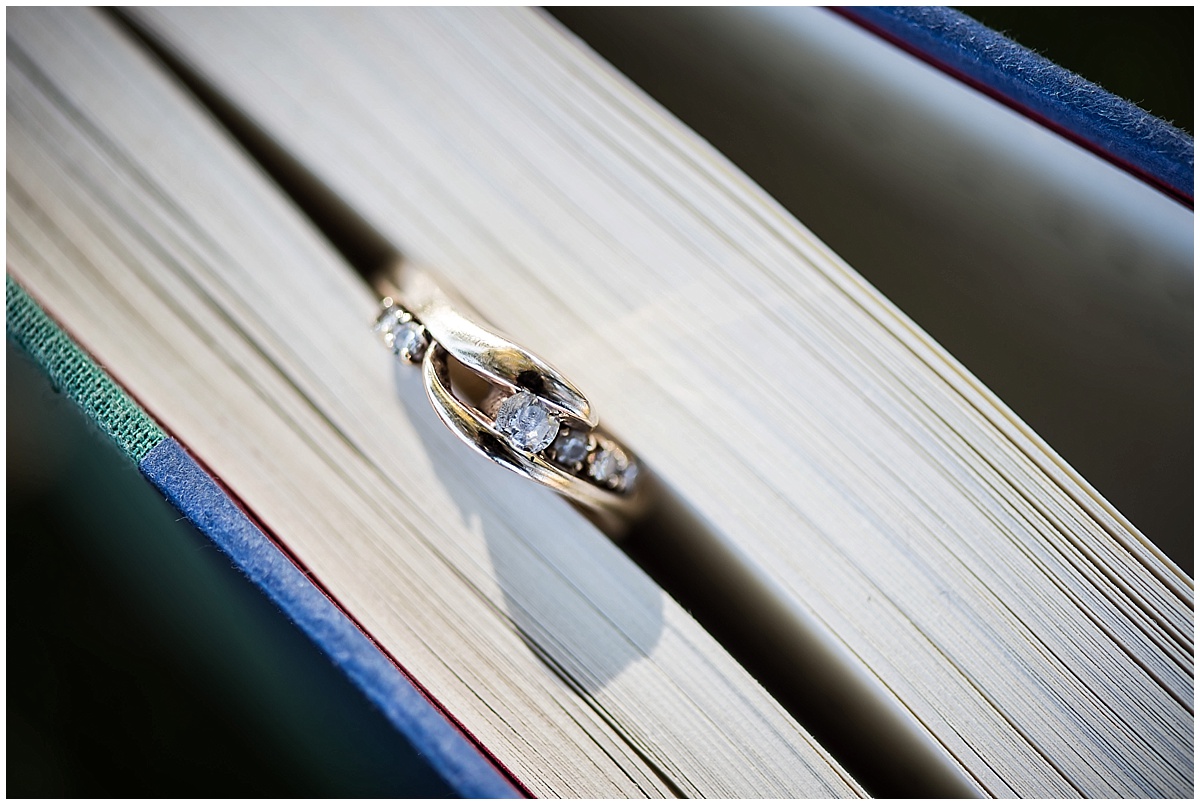 Engagement sessions can feel daunting for clients, so I always tell them to plan it like a date instead of a photo shoot. One of Erin and Jimmy's favorite things to do around town is visit a park and read in a double hammock. It was a blast for all of us to work this into their engagement session.